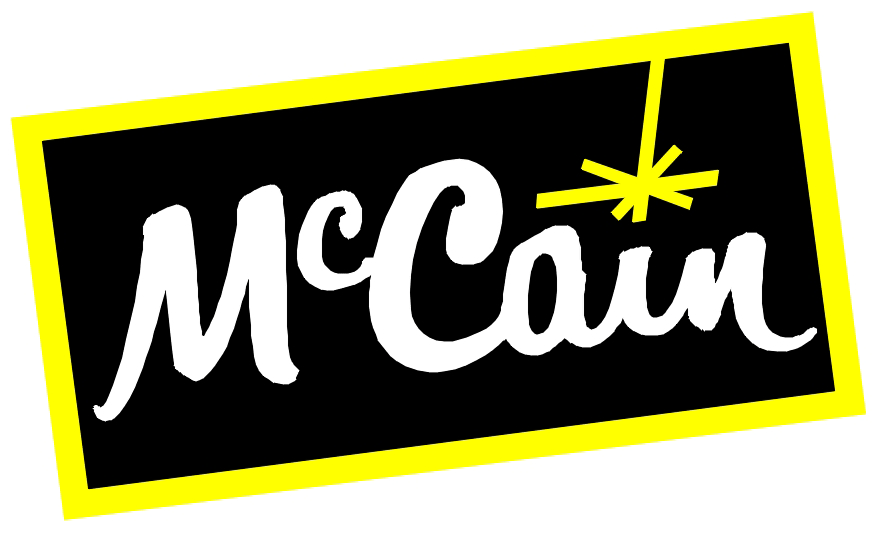 With the holidays fast approaching, I am beginning to prepare my holiday menu plans for both Thanksgiving and Christmas. Over the past few months, I have flagged recipes in cookbooks that I want to try out before the meals, and maybe include them as side dishes. When do you begin your planning for your family holiday meals? And, what sides dishes are popular with you and your guests?

I will be serving a turkey for Thanksgiving and a ham for Christmas, but find myself spending the most time preparing side dishes to wow everyone. Every year, I have the same family favorites -- homemade cranberry/orange relish, maple glazed carrots and butternut squash with brown sugar and butter (with a touch of honey). As for the potatoes, I love to offer a few varieties -- mashed, baked and sweet potatoes. Doesn't every dish go well with mashed potatoes? I think so. :-) Just last night we had a turkey meatloaf with mashed potatoes. But, the potatoes weren't homemade -- they were from McCain Foods. If you asked my family as they spooned the rich and creamy mashed potatoes in their mouth, they would have thought they were homemade.
I ended up using McCain's Purely Potatoes Russet Potato slices, which don't require any prep and steam right int he page. Then, I simply mashed them up, added milk and butter and they were on the table with the meatloaf.

Have you seen these other McCain potato products available in the freezer section?


I have also tried the whole baby skin-on potatoes, which I kept whole and also mashed. Oh, they are so good!! I am getting hungry just thinking about them. If you are a sweet potatoes fan, you will love McCain's french fries, which come in three varieties -- crinkle cut, sweet and spicy and cross trax (Savannah's favorite). I line a cookie sheet with the cross trax fries and bake them. Savannah loves dipping them in ketchup and having with her meal.
So, with the holidays right around the corner, I will be stressing less when it comes to what version of potatoes to make for guests, as I will be offering a selection from McCain, including their whole baby skin on potatoes and Purely Potatoes Russet Potato Slices, which I will mash. With no prep, including peeling and boiling in water, I will be shaving 15-20 minutes off my side dish prep and cook time. :-) Now, I can enjoy spending time with guests or getting last minute things done. And, when it comes time to enjoy all the sides, guests will never know the difference, as McCain frozen potatoes taste fresh and delicious. I think they had busy moms in mind when they came up with this product line, as it is my go-to side when putting together my weekly meal plan. Now I try to see what I can pair with these products when deciding on the entrees for the week. I can't tell you how much easier getting an entree and 1-2 sides on the table is, when you take out the guesswork, prep time and cook time with potatoes, when you replace them with McCain potato products. So, if you are looking to simply your weekly meal plan or trying something new this holiday, pick up McCain potatoes today. I know you will love them just as much as my family does! :-)
And, if you need a little inspiration or want to dress up these frozen potatoes, check out the recipe section at the McCain Foods website -- http://www.mccainpotatoes.com/Public/Recipes.aspx They break down recipes based on product and category, making it easy to find side dish, snacks or entree recipes quick and easy.
----GIVEAWAY----
Two (2) lucky readers will win 5 FREE coupons for FREE McCain potato products, thanks to the vendor. These would come in handy for those holiday meals you are planning. To enter, please complete the entries on the Rafflecopter form below. Good luck!
a Rafflecopter giveaway
Disclosure: I participated in a campaign on behalf of Mom Central Consulting for McCain Foods. I received a sample to facilitate my review as well as a promotional item as a thank-you for participating.