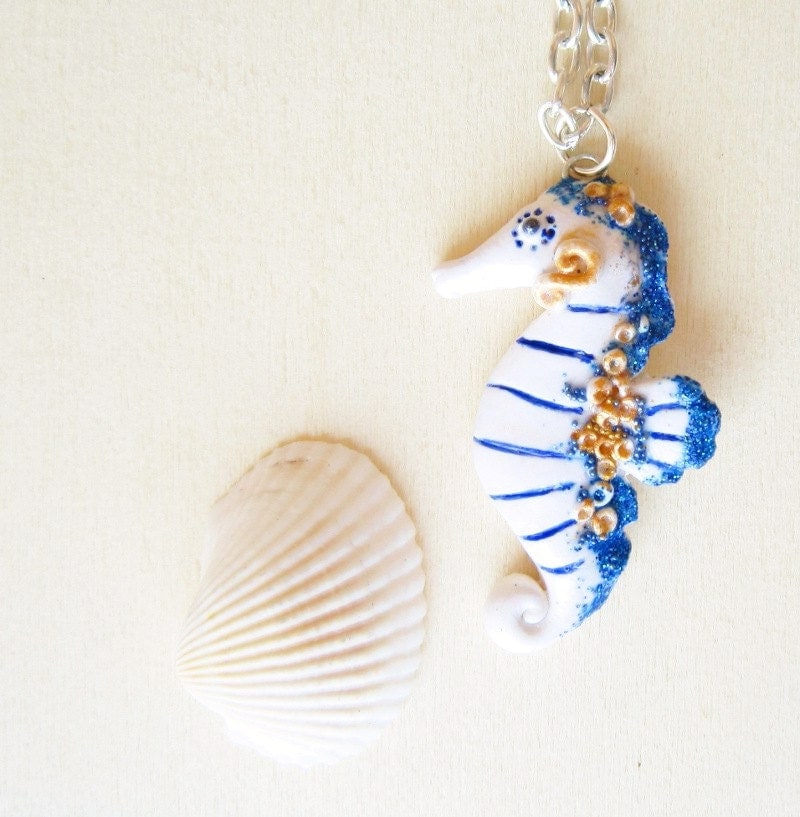 I just love handmade gifts, especially jewelry. So, when I was putting together my Savannah's 2nd Birthday Celebration Gift Giving Guide, I knew I wanted to include a few artisans who create unique and fun pieces. While searching Etsy, I stumbled across Sara Max's store, the FlowerLand Shop. FlowerLand offers a wide selection of whimsical and hand molded and hand painted colorful polymer clay jewelry, home decorations and animal figurines.
Sara kindly sent me her Wilde Horse necklace (retails for $35.00) for review and inclusion in my gift guide. Just look at how cute this polymer clay horse is: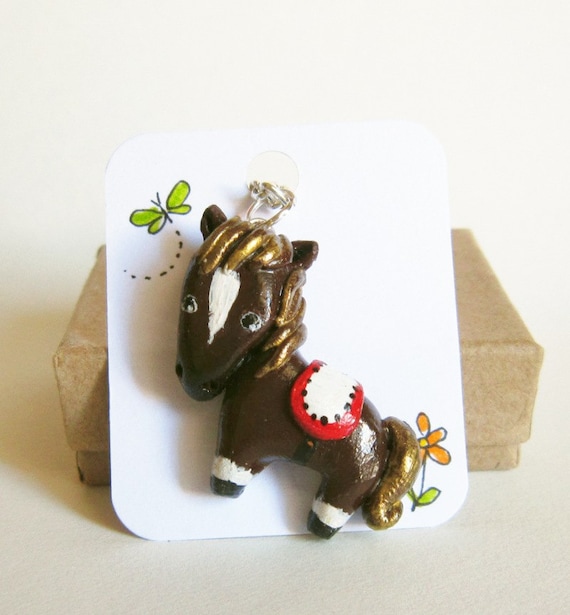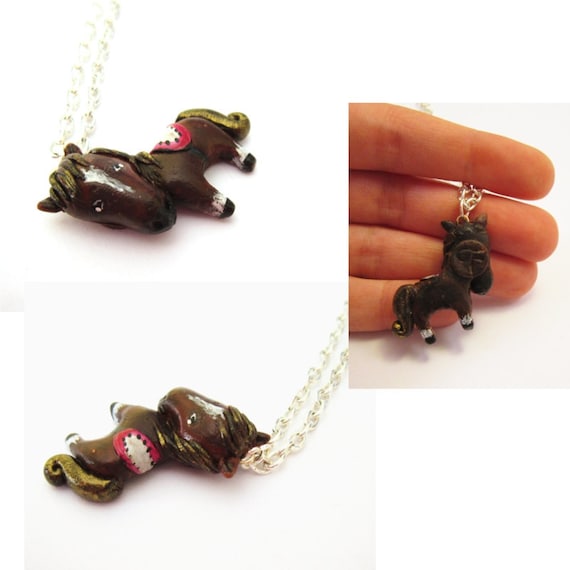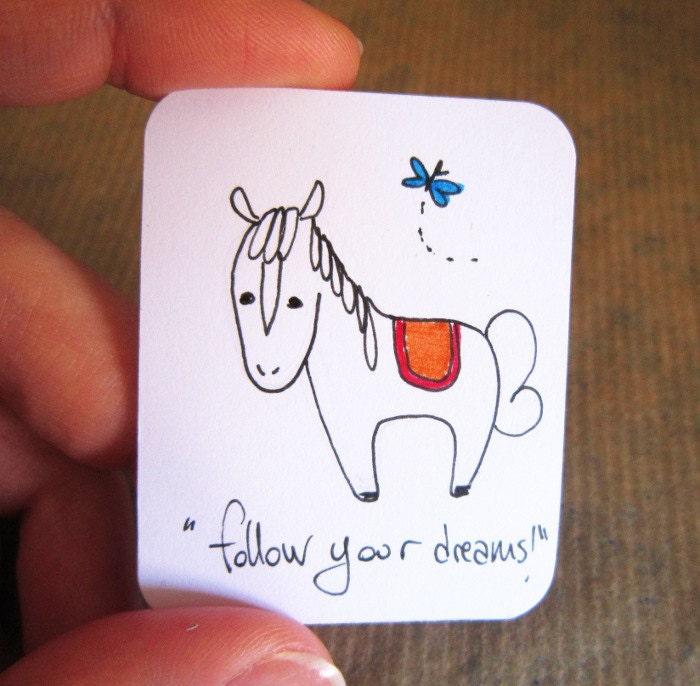 Size: approx.1" wide (2,5cm), 1" tall.(2,5 cm)

Nickel free silver chain- 19" (48 cm)
You don't have to be a horse lover to appreciate the playful feel of this piece. Looking at it up close, I can see that Sara put a lot of time and effort in crafting this piece, as all the fine details are spot on and beautifully done. Even though my daughter, who is the inspiration to my blog, is too young to wear this piece, when I showed it to her, her eye lit up, and she clapped her hands while saying "horse." Right now, I have it on display on a jewelry hook in her bedroom, so that she can look at it daily. Whenever I walk in to get her in the AM, she makes a point to wave to the horse and say "bye bye!" Cute, huh?
What I also love besides the excellent workmanship of Sara's pieces is the personal messages she shares with each piece, along with a drawing done by her. It is like you are getting three gifts in one -- a handmade piece, a personal illustration and an affirmation to treasure.
Here are some other examples of Sara's work: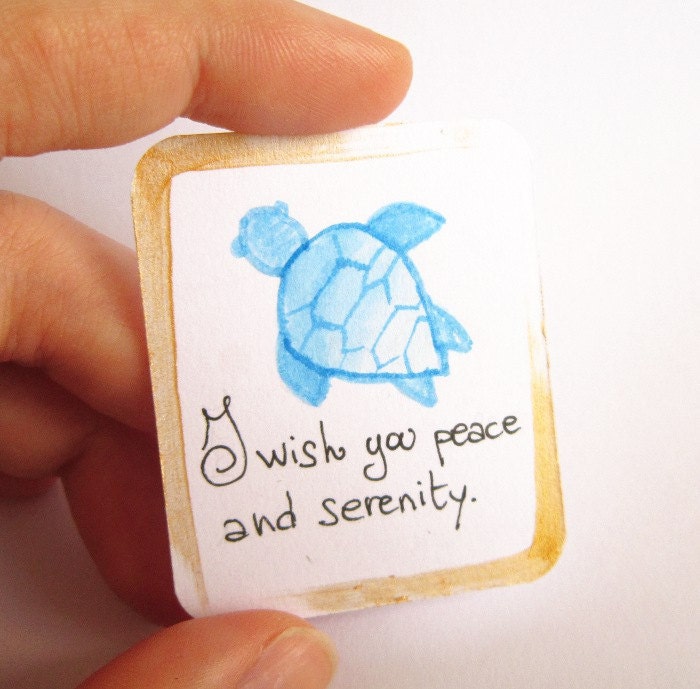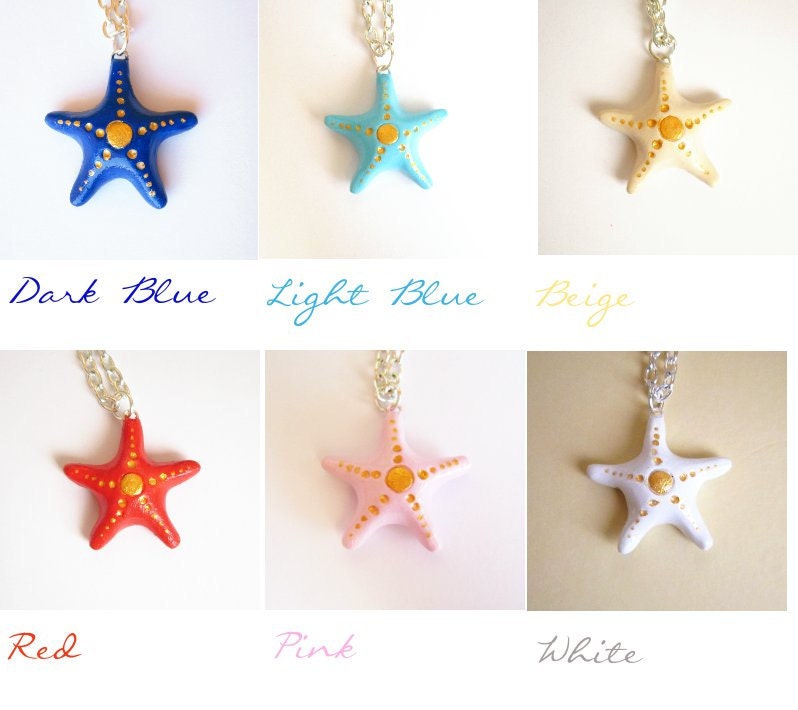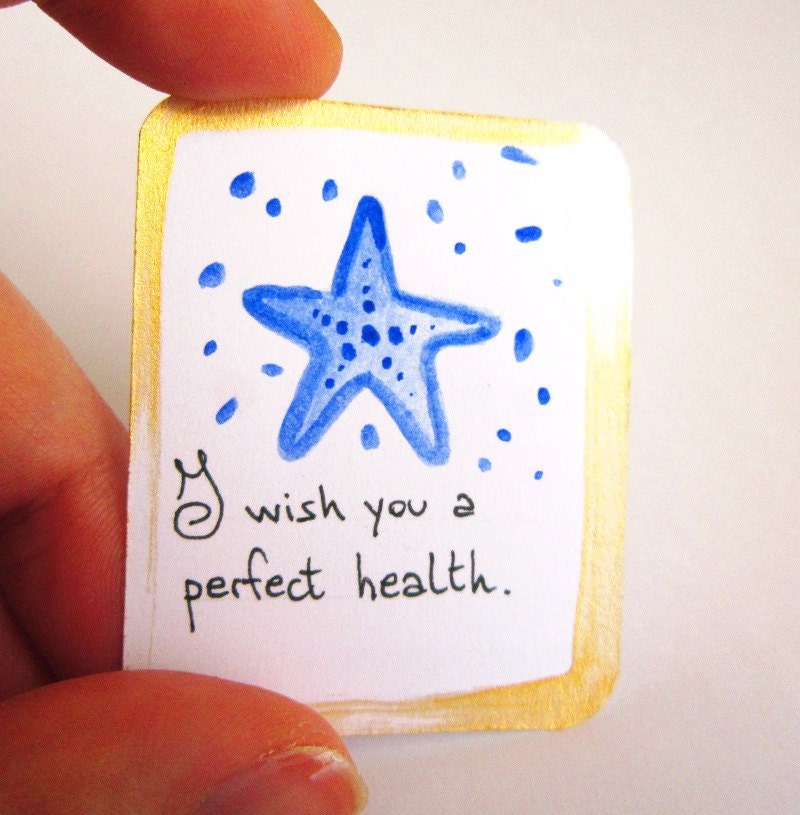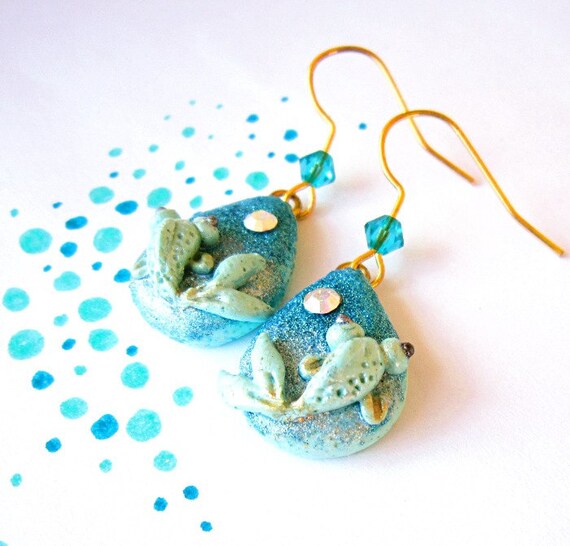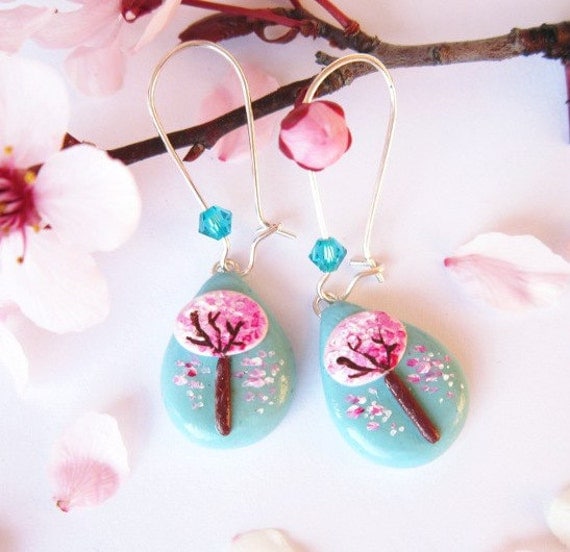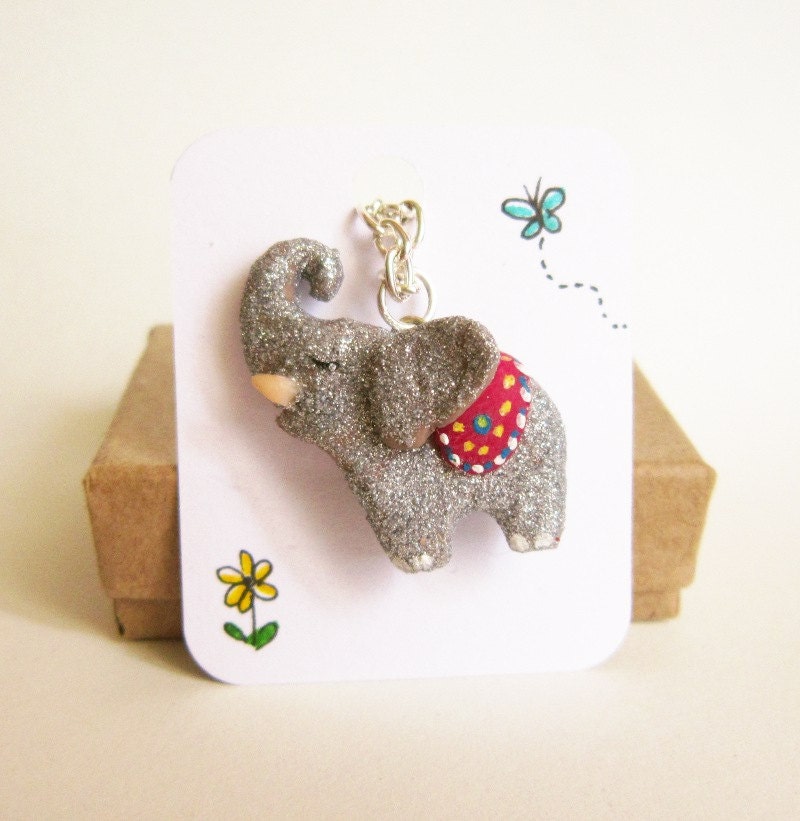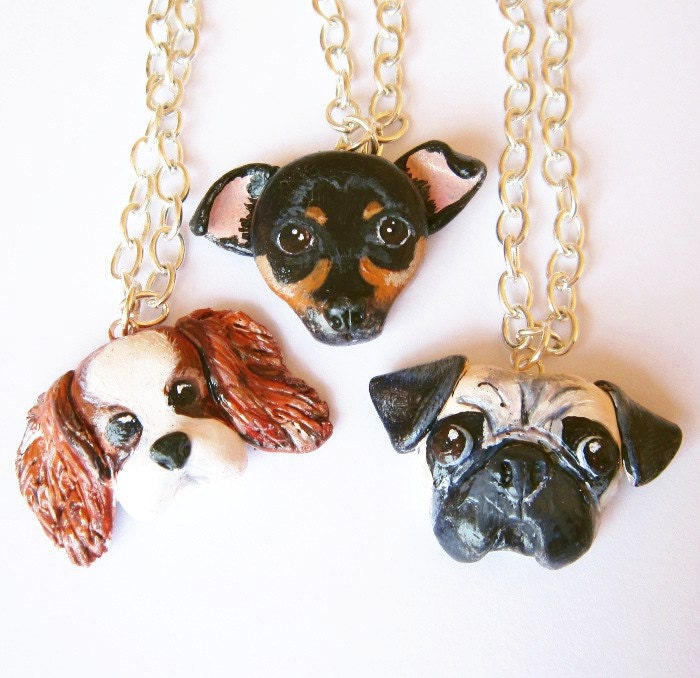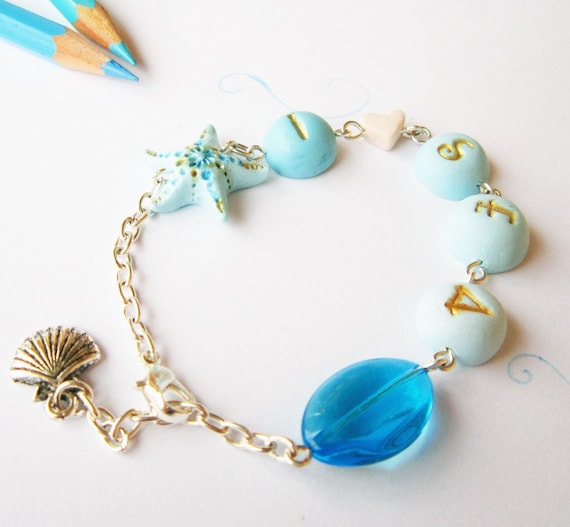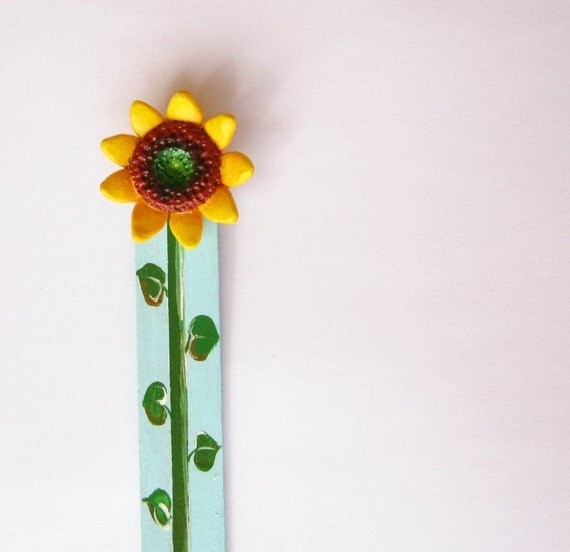 So, if you are looking for a unique keepsake to give to someone (hint, the holidays are right around the corner), why not browse through the FlowerLand shop and choose a piece that fits their style and personality. Or, choose one for yourself as a treat. :-) Either way, you will love these polymer clay gifts once you see them up close.
Please note the follow care instructions for these handmade pieces --
Care Instructions:
Don't spray parfumes, hair spray or other on it;
Don't leave it in the bag without its box;
Clear it with a damp cloth, DON'T use ethyl alcohol.
--BUY NOW--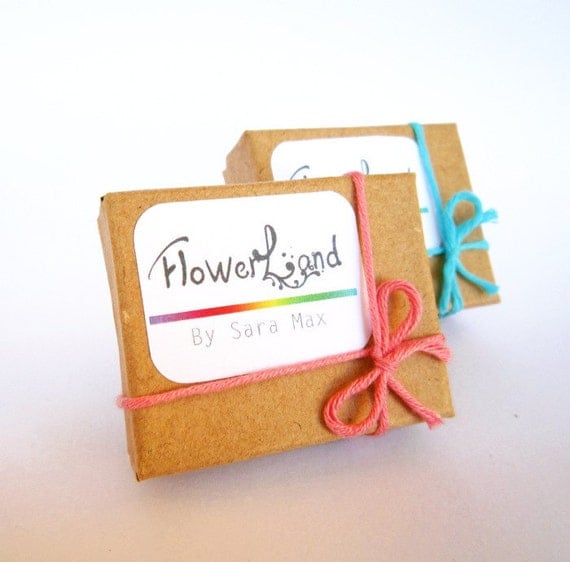 About Sara Max:
My name is Sara, I'm 26 years old. I live in a little town near Rome, in the country where I was born and that is in my heart, Italy. I love fashion, art, craft, nature. I love art since I was a little girl and I graduated in art school, where I learned a bit of industrial design and learned to paint. What fascinates me is the theory of colors, motions that you can give away and try throughout them. By the time I discovered that the canvas are not for me and I decided to dedicate myself to the applied arts.

From 2007 I have passion for polymer clay jewelry. After the degree (costume and fashion) I dedicate all my time to design my jewellery and little home decors.

My work is inspired by the nature and its beauty: flowers, animals, sea, coral reef... I love to work with polymer clay, this material allows me to combine shapes and colors without limits. I use also mixed medias, pearls, seashells, glass, wood...

I love to make with my hand each part of my work, from the "F" brand mold to the packaging.

On my shop you can find jewelry collections, sculptures and home decorations.

I remember you that with buying in my shop you'll receive a nice handmade personalized gift!

You can find me:
On my blog - http://fioridiflowerland.blogspot.com
On Twitter- http://twitter.com/#!/FlowerLand85
On Facebook- http://www.facebook.com/pages/FlowerLand-Jewelry-and-Home-Decor/209567729110522?skip_nax_wizard=true
Disclosure: I was sent a sample from the vendor in order to write up an honest review. The views above are mine and mine alone.