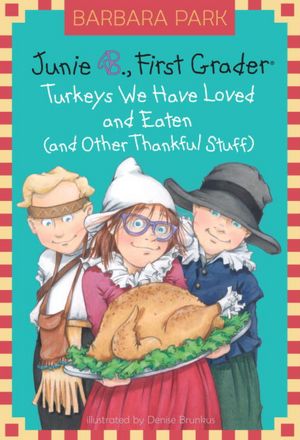 With children heading back to school, I thought I would share some great new releases to share with your children, for bedtime reading, or just because. I remember as a child my mother would let us pick up a few books as we were preparing to head to back to school, as a way to unwind and get back into a routine of homework and studying. After spending the summer reading books that were on the school's reading list, and which needed to be read prior to returning back to school, it was great to be able to choose titles that appealed to me. I was a fan of Amelia Bedelia, Judy Blume and Junie B. Jones books, and couldn't put them down once I began reading them.
Today, there are so many new children's authors sharing wonderful stories for young children to enjoy. I make a point to read to my daughters a few times a day, hoping that they will find as much love and appreciation for reading as I have. Not only does reading with your children expand their vocabulary and teach them new things, but it is also a great way to spend quality family time together. With that being said, the first book I wanted to share as part of my month long "Back to School Reading List" series is: Junie B., First Grader: Turkeys We Have Loved and Eaten (and Other Thankful Stories) by Barbara Park.
Synopsis:
It's Thanksgiving time and Room Nine is getting ready for their very own Thanksgiving feast! There's even a contest to see which room can write the best thankful list. The winners will get a pumpkin pie! Only it turns out being thankful is harder than it looks. Because Junie B. is not actually thankful for Tattletale May. Or squash. Or scratchy pilgrim costumes. And pumpkin pie makes her vomit, anyway. (But Junie B. is thankful for yummy cranberry sauce that's shaped like a can. And biscuits that explode from their can. And nipsy doodles!) Will Room 9 win the disgusting pie? Can May and Junie B. find common ground? Or will this Thanksgiving feast turn into a Turkey Day Disaster?
Reading level: Ages 6 and up
Hardcover: 144 pages
Publisher: Random House Books for Young Readers (August 7, 2012)
Language: English
ISBN-10: 0375870636
ISBN-13: 978-0375870637
Product Dimensions: 7 x 0.7 x 8.5 inches
My Thoughts:
Even though my daughters are too young to read or enjoy this book, I found myself reading and enjoying it. I was able to read it in under an hour, and felt like I was a kid again. It is nice to see books like this offered for young readers. If you have a child who doesn't like to read or feels it is a chore, why not pick up this and other books in the series, to share with them. Not only is Junie B. a fun character, but the stories are funny and will have them wanting to keep reading. I don't know many Thanksgiving books out there that are hilarious and talk about exploding biscuits, cranberry jelly in a can and so much more. I found myself chuckling as I read through this easy-to-read book, which will surely become a hit amongst young readers.
Just because it is August doesn't mean you can't start thinking about Thanksgiving and what you are thankful of. So, pick up a copy of Junie B., First Grader: Turkeys We Have Loved and Eaten (and Other Thankful Stories) for your Junie B. fan.
About the Author:
I grew up in Mt. Holly, New Jersey. It was a small town surrounded by farmland . . . the kind of town where you greet people by name on Main Street. It was only an hour's drive to the ocean. So every summer we spent family vacations on Long Beach Island. My brother and I would ride the waves during the day and play miniature golf at night. It's the kind of idyllic memory that stays in your head long after you've grown up and moved away.

After graduating from high school and spending two years at Rider University, I transferred to the University of Alabama where I met my husband, Richard. Eventually his job brought him to Arizona. We both fell in love with the desert and wanted to stay here forever. Still, during the heat of the Arizona summers, those ocean memories would come rushing back. So-after years of sweaty summers-my husband and I finally built a house on Long Beach Island, the same island where my brother and I rode the waves as kids. In the story business, that's called "coming full circle." These days, Richard and I divide our time between the desert and the ocean. In the words of Junie B. Jones, I'm a lucky duck.
Disclosure: I was sent a copy of this book by the publisher in order to write up an honest review. The views above are mine and mine alone.