Disclosure:

This is a sponsored post. All opinions are mine.
I don't know about you, but I love finding a great deal. From discount event and attraction admissions to home goods and products for the family, I love being able to saving $$$ and stashing it for upcoming day trips or vacations with the family. And, with the holidays fast approaching...are you ready for this...there are only 57 days until Christmas, I am looking more than ever for ways to save of gifts I will be purchasing for family and friends.
Do you have a go to website for deals and steals? For me, it is Groupon. When I am not buying discounted Groupon certificates for location attractions and dining establishments, I find myself getting lost in all the amazing deals, especially in their home goods section. Did you know that Groupon is more than just a discount deal site for getaways, things to do, food and drink, etc. I am surprised at how many of my friends and family had no idea Groupon is more than just the amazing discounted deals for things. When I start talking about how much I save on things like bedding and mattresses, televisions and even laptops, they had no idea, and get excited to hear all about my savings so that they can do the same.
Just the other day, I purchased soft brushed microfiber sheet sets for all the beds in the house. Thought with winter fast approaching why not add soft microfiber sheets to the beds, so that we can sleep comfortable, yet cozy under the sheets and blankets.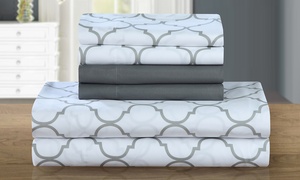 And, just last year, I purchased a memory foam mattress for my daughter's bed when we upgraded her from a twin to a full. I had no idea that you could buy mattresses online and not in a furniture. When it arrived at my door in a small box, I was scratching my head. But, then after 24 hours out of the box, the mattress puffed up and is now the comfiest bed in the bed. I will definitely be looking Groupon when it comes time to update the other mattresses in the house for sure.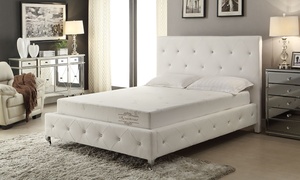 But, for now, I am working at putting together my holiday shopping list and will be browsing Groupon Goods to find the best deals for gifts for everyone on my list, while saving $$$ at the save time. :-)
So, if you love a good deal, or are curious as to what other products Groupon sells outside of their deal site, head on over to Groupon Goods and start browsing. Happy shopping! :-)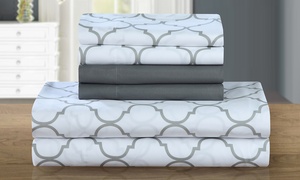 Stay up-to-date on special offers, promotions and more from Groupon by following them on their social media pages below...
Disclosure:

This is a sponsored post. All opinions are mine.